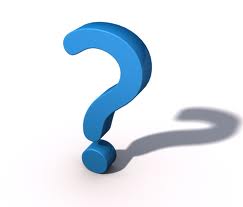 Hot Topics
---
Trip Questions
---
Affiliations
Why select an affiliation?
There are as many reasons as there are affiliations.

Here are a few:
Pinellas Park HS Fishing Club: students get credit for hours spent fishing and logging their catch;
Kayak Fishing ClassicS: bonus prizes are awarded to randomly selected tournament contestents who log their catch;
St. Lucie Artificial Reefs: data collection to help profile fish populations in these areas.
How can my club, event or project become an affiliate?
Contact info@angleraction.org with your request.
Hours
Why log hours spent fishing twice? (on the Trip page and the Catch page)
Hours spent fishing is recorded for the whole trip as well as for each species targeted. For instance, you may spend a half day targeting coastal species and half a day offshore. You might list 6 hours of total fishing with 3 hours targeting snook, reds and trout and 3 hours targeting dolphin and mackerel. Giving the time spent targeting a specific type of fish helps determine the catch per unit of effort, while the total fishing trip time gives information about the overall fishing effort in an area.
more time questions
Zero Catch
What is Zero ("0") catch?
Getting skunked, spending time fishing and catching nothing. The time spent fishing and catching nothing is important to note. See more on this topic below.
How do I report Zero ("0") catch?
Note the total time spent fishing on the trip page and the time spent trying to catch your primary target species on the catch record, marking 0 in the caught and released spaces.
Why should I report Zero "0" catch?
Zero catch is as important to the record of the fishing trip as if you'd caught a boatload. ...If you spend 5 hours fishing for any species and you didn't catch a single one, does the trip go away, like it didn't happen? Nope.A zero catch is a measurement of time spent in the effort.
Here's an example of why it is so important: If you went to your bank and your checking account is zero you have a problem on your hands. If you didn't know you had a zero in your statement, you'd most likely think that you have a balance, even when you are broke, and keep on spending. A fishing log without the zero catch report would never get the true message to managers about the state of fish stocks
More Catch Questions
---
---
Why name a location?
For your personal convenience. Naming a location makes it easier for you to recall the location if you revisit it. If you save the location as a favorite, the location details will autofill when you start to type the name on a subsequent trip record. When you look back over many trips in your personal record, you will be able to sort by location name.
What are other uses for Location Name?
For specific studies,Naming Zones which characterize location and/or depth may be part of the study. You might use location name as a way to track and sort trips in general regions where you fish.
How to leave out GPS/ latitude and longitude?
place "0" in the fields or skip those fields if you would prefer not to record them.
---
---
Time Spent Fishing
Why should I record my fishing time again on the catch page since I already recorded it on the trip page?
On the catch page, you note time spent fishing for one species of fish.
What if I spend 6 hours fishing - 3 inshore for snook and 3 offshore for cobia?
Record 2 catch records (one for snook, one for cobia) with 3 hours each.
What if I spend 3 hours fishing for snook and catch none, but incidentally catch a redfish?
Make your catch record for redfish and note the 3 hours you spent fishing, for redfish. (same would go for all species that are fished the same way, same area)
What if I spend 3 hours fishing and catch nothing?
List the primary species you were targeting, the time spentand 0 (Zero) catch.
With more than 100 species listed in Angler Action, how can I easily find the one I want?
Each time you record a 'catch' you are given two selection boxes to identify the species. One for the family name and a second for the specific fish name. If you are unsure which family or group to find your target species in, see the list below that shows Species Common Names in Alphabetical Order - help to Find Family or Group

While some are obvious (all species of snapper are listed in the snapper group), others are not (all freshwater fish are listed under Freshwater, even exotics). Several commonly reported fish have stand alone listings: Red Drum, Spotted Sea Trout and Bonefish. To see the alphabetical listing of families or groups and their members, click here
---
---
I catch too many fish to record each length and weight what can I do?
Don't feel guilty about leaving spaces blank on the lengths page - fill in whatever information you have gathered. Use 'comments' to provide more info if you can.
Where do I record Kept Sizes in the online portal, www.angleraction.org?
Click on the tab to the right of "Released" Lengths. Click on lengths tab here for more info

---
Fish Family - Alphabetical Order
---
| | |
| --- | --- |
| Fish Family | Species |
| Billfish | Blue marlin |
| Billfish | White marlin |
| Billfish | Sailfish |
| Billfish | Swordfish |
| Bonefish | Bonefish |
| Cobia | Cobia |
| Dolphin (Mahi) | Dolphin (Mahi) |
| Drums and Croakers | Black drum |
| Drums and Croakers | Silver sea trout |
| Drums and Croakers | Sand sea trout |
| Drums and Croakers | Weakfish |
| Drums and Croakers | Croaker |
| Drums and Croakers | Spot |
| Exotics | Lionfish |
| Exotics | Other fish |
| Flounder | Southern flounder |
| Flounder | Summer flounder |
| Flounder | Gulf flounder |
| Freshwater | American shad |
| Freshwater | Florida gar |
| Freshwater | Large mouth bass |
| Freshwater | Shoal bass |
| Freshwater | Spotted bass |
| Freshwater | Black crappie |
| Freshwater | Suwannee bass |
| Freshwater | Bluegill |
| Freshwater | Redear sunfish |
| Freshwater | Redbreast sunfish |
| Freshwater | Spotted sunfish |
| Freshwater | Warmouth |
| Freshwater | Striped bass |
| Freshwater | White bass |
| Freshwater | Sunshine bass |
| Freshwater | Peacock bass |
| Freshwater | Channel catfish |
| Freshwater | Flathead catfish |
| Freshwater | Mayan cichlid |
| Freshwater | Blue tilapia |
| Freshwater | Chain pickerel |
| Freshwater | Rainbow Trout |
| Freshwater | Brown Trout |
| Freshwater | Brook Trout |
| Groupers | Gag (gray grouper) |
| Groupers | Scamp |
| Groupers | Red grouper |
| Groupers | Warsaw grouper |
| Groupers | Yellowfin Grouper |
| Groupers | Nassau grouper |
| Groupers | Goliath grouper |
| Groupers | Black Grouper |
| Groupers | Yellowmouth Grouper |
| Grunts | White grunt |
| Grunts | Tomtate |
| Grunts | Pigfish |
| Jacks | Permit |
| Jacks | Greater amberjack |
| Jacks | Almaco jack |
| Jacks | Crevalle jack |
| Jacks | African pompano |
| Jacks | Florida pompano |
| Jacks | Banded Rudderfish |
| Jacks | Lesser Amberjack |
| Mackerels | King mackerel (kingfish) |
| Mackerels | Spanish mackerel |
| Mackerels | Cero mackerel |
| Mullet | Striped mullet |
| Mullet | Black mullet |
| Mullet | Silver mullet |
| Other fish | Other fish |
| Other fish | Ladyfish |
| Porgy | Red porgy |
| Porgy | Jolthead porgy |
| Porgy | Sheepshead |
| Redfish (Red Drum) | Red Drum (Redfish) |
| Reef fishes | Hogfish |
| Sea Bass | Black sea bass |
| Shark | Sharpnose shark |
| Shark | Tiger Shark |
| Shark | Greater Hammerhead |
| Shark | Bull |
| Shark | Black Tip |
| Shark | Nurse |
| Shark | Sawtooth |
| Shark | Bonnet Head |
| Shark | Lemon |
| ShellFish | Blue crab |
| ShellFish | Oysters |
| ShellFish | Clams |
| Snappers | Red snapper |
| Snappers | Vermilion snapper (baseball bat) |
| Snappers | Yellowtail snapper |
| Snappers | Lane snapper |
| Snappers | Gray snapper (mangrove or black snapper) |
| Snappers | Mutton snapper |
| Snappers | Blackfin snapper |
| Snappers | Mahogany snapper |
| Snappers | Queen Snapper |
| Snook | Common snook |
| Snook | Fat snook |
| Snook | Tarpon snook |
| Snook | Swordspine snook |
| Spotted Sea Trout | Spotted Sea Trout |
| Tarpon | Tarpon |
| Tilefish | Blueline tilefish |
| Tilefish | Goldface tilefish |
| Trigger fishes | Gray triggerfish |
| Trigger fishes | Queen triggerfish |
| Tunas | Bluefish |
| Tunas | Little tunny (bonito) |
| Tunas | Blackfin tuna |
| Tunas | Yellowfin tuna |
---
Fish Species by Common Name - Alphabetical Order
---
| | |
| --- | --- |
| Species Common Name | Fish Family |
| African pompano | Jacks |
| Almaco jack | Jacks |
| American shad | Freshwater |
| Banded Rudderfish | Jacks |
| Black crappie | Freshwater |
| Black drum | Drums and Croakers |
| Black Grouper | Groupers |
| Black mullet | Mullet |
| Black sea bass | Sea Bass |
| Black Tip shark | Shark |
| Blackfin snapper | Snappers |
| Blackfin tuna | Tunas |
| Blue crab | ShellFish |
| Blue marlin | Billfish |
| Blue tilapia | Freshwater |
| Bluefish | Tunas |
| Bluegill | Freshwater |
| Blueline tilefish | Tilefish |
| Bonefish | Bonefish |
| Bonnet Head shark | Shark |
| Brook Trout | Freshwater |
| Brown Trout | Freshwater |
| Bull | Shark |
| Cero mackerel | Mackerels |
| Chain pickerel | Freshwater |
| Channel catfish | Freshwater |
| Clams | ShellFish |
| Cobia | Cobia |
| Common snook | Snook |
| Crevalle jack | Jacks |
| Croaker | Drums and Croakers |
| Dolphin (Mahi) | Dolphin (Mahi) |
| Fat snook | Snook |
| Flathead catfish | Freshwater |
| Florida gar | Freshwater |
| Florida pompano | Jacks |
| Gag (gray grouper) | Groupers |
| Goldface tilefish | Tilefish |
| Goliath grouper | Groupers |
| Gray snapper (mangrove or black snapper) | Snappers |
| Gray triggerfish | Trigger fishes |
| Greater amberjack | Jacks |
| Greater Hammerhead shark | Shark |
| Gulf flounder | Flounder |
| Hogfish | Reef fishes |
| Jolthead porgy | Porgy |
| King mackerel (kingfish) | Mackerels |
| Ladyfish | Other fish |
| Lane snapper | Snappers |
| Large mouth bass | Freshwater |
| Lemon shark | Shark |
| Lesser Amberjack | Jacks |
| Lionfish | Exotics |
| Little tunny (bonito) | Tunas |
| Mahogany snapper | Snappers |
| Mayan cichlid | Freshwater |
| Mutton snapper | Snappers |
| Nassau grouper | Groupers |
| Nurse shark | Shark |
| Other fish | Exotics |
| Other fish | Other fish |
| Oysters | ShellFish |
| Peacock bass | Freshwater |
| Permit | Jacks |
| Pigfish | Grunts |
| Queen Snapper | Snappers |
| Queen triggerfish | Trigger fishes |
| Rainbow Trout | Freshwater |
| Red Drum (Redfish) | Redfish (Red Drum) |
| Red grouper | Groupers |
| Red porgy | Porgy |
| Red snapper | Snappers |
| Redbreast sunfish | Freshwater |
| Redear sunfish | Freshwater |
| Sailfish | Billfish |
| Sand sea trout | Drums and Croakers |
| Sawtooth | Shark |
| Scamp | Groupers |
| Sharpnose shark | Shark |
| Sheepshead | Porgy |
| Shoal bass | Freshwater |
| Silver mullet | Mullet |
| Silver sea trout | Drums and Croakers |
| Southern flounder | Flounder |
| Spanish mackerel | Mackerels |
| Spot | Drums and Croakers |
| Spotted bass | Freshwater |
| Spotted Sea Trout | Spotted Sea Trout |
| Spotted sunfish | Freshwater |
| Striped bass | Freshwater |
| Striped mullet | Mullet |
| Summer flounder | Flounder |
| Sunshine bass | Freshwater |
| Suwannee bass | Freshwater |
| Swordfish | Billfish |
| Swordspine snook | Snook |
| Tarpon | Tarpon |
| Tarpon snook | Snook |
| Tiger Shark | Shark |
| Tomtate | Grunts |
| Vermilion snapper (baseball bat) | Snappers |
| Warmouth | Freshwater |
| Warsaw grouper | Groupers |
| Weakfish | Drums and Croakers |
| White bass | Freshwater |
| White grunt | Grunts |
| White marlin | Billfish |
| Yellowfin Grouper | Groupers |
| Yellowfin tuna | Tunas |
| Yellowmouth Grouper | Groupers |
| Yellowtail snapper | Snappers |